Zano Salon & Spa – Downtown Naperville IL – 630-428-4001 – Naperville-Ogden – 630-778-8999 – Batavia IL – 630-406-9555 – Lisle – 630-961-3363
Getting tired of spending too much time applying eyeliner and mascara in the morning? As a solution to this very common issue, eyelash extensions are increasingly popular.
Here are the top benefits to this service available at Zano Salon & Spa:
–Wake up ready to go. One of the key benefits to eyelash extensions is that you'll simply look "put together" at any time of the day or night. Some clients even choose eyelash extensions as their sole cosmetic application.
–Saves time, convenience. Besides the obvious cosmetic benefits, eyelash extensions can save you a lot of time. If you are a daily wearer of eyeliner and mascara, eyelash extensions can significantly reduce your preparation time every morning or before going out for the evening.
–Look beautiful. Eyelash extensions are very effective at adding volume to your natural eyelash line. As a result, it has a "lifting" effect on your face for a younger appearance. Extensions serve to enhance your own natural appeal without the application of makeup and other cosmetic products.
–No risk of damage. In contrast to many other cosmetic products, adding extensions to your eyelashes is a noninvasive process. Wearing extensions will not cause damage to your own natural eyelashes at all.
–Lift. Many clients find it a challenge to get their lashes to hold curl throughout their day. When your lashes retain their curl upward and away from the eyes, it provides a youthful, more uplifting appearance.
Contact Zano Salon & Spa for a consultation with one of our specialists to learn more about eyelash extensions. If you're interested in the benefits of appealing, lifted lashes without the chore of putting on mascara, an eyelash extension may be the solution for you.
Zano Salon & Spa Locations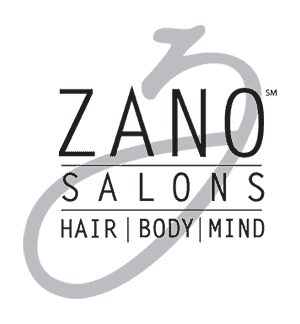 To schedule an appointment, call Zano Salon & Spa at a location nearest you.