Zano Salon & Spa
Our beauty salons in Naperville, Naperville-Ogden, Lisle and Batavia offer a wide variety of facial treatments. 
Zano's Wide variety of facials
Basic Facial
$92
A basic facial is a skincare procedure involving removing dead skin cells, pore cleaning, and using a specific mask to treat common skin issues. This multi-step process attempts to nourish and regenerate facial skin, making it appear healthier and younger. It is just as well-liked as massages as a spa service for relaxation and indulgence.
Hydro Lifting Facial
$143
This treatment profoundly improves the visible toning of the face and neck and improves hydration for an age-defying radiance. Visibly firms face and neck. Provides intensive, immediate hydration, for a more radiant and revitalized skin. Improves the skin's elasticity and the appearance of fine line and wrinkles.
Oxygenating Treatment
$136
This revolutionary treatment is designed to clear the complexion and breathe life back into dull, fatigued and stressed skin. Purifies and deeply hydrates to restore the skin's natural radiance and glow. Clears and revitalizes fatigued, stressed and dull skin.
Microdermabrasion
$102
Microdermabrasion is a minimally invasive procedure used to renew overall skin tone and texture. It can improve the appearance of sun damage, wrinkles, fine lines, age spots, acne scarring, melasma, and other skin-related concerns and conditions.
Algo Facial
$167
Soothe and hydrate your skin with this thermo-cooling treatment, designed to minimize the appearance of redness and provide ultimate relief to sensitive skin. Infuses the skin with immediate and long lasting hydration. Minimizes the appearance of redness and soothes the skin. Provides instant radiance for an illuminated skin.
Stem cell facial
$173
Revitalizes, softens, nourishes and intensely moisturizes the skin to improve the appearance of fine lines and wrinkles.
Collagen Facial
$183
This exclusive, highly acclaimed, intensely rejuvenating treatment dramatically reduces visible lines and wrinkles. Minimizes visible lines and wrinkles. Rejuvenates and tighten the skin for a more youthful, flawless appearance. Hydrates the skin for a plumper and more radiant complexion.
Botinol Facial
$184
Innovative and non-invasive, with instant and long lasting visible results, perfectly describes this treatment. Visibly reduces expression lines, fine lines and wrinkles for an immediate radiance boost.
Zano Salon & Spa Locations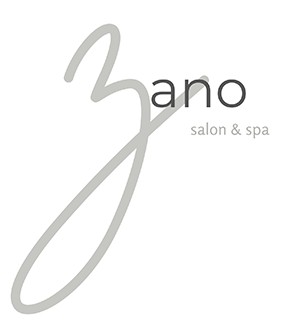 To schedule an appointment, call Zano Salon & Spa at a location nearest you.